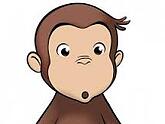 I received an email this week from a sales rep with the subject line "Curious". In his email, he went on to say, "Hope you are doing well. I had a chance to view your profile on LinkedIn and out of curiosity wanted to have a chat with you over the phone to discuss if your company might need help getting new clients."
Now some of you might be thinking that's a nice, non-salesy way of starting off the conversation. Here's the problem – everyone knows he is being completely disingenuous (or lying to put it more bluntly). He is a sales person and his primary objective to the email is not to satisfy some random curiosity that he has, but to make a sale.
I've seen countless variations of this misguided sales approach over the years. "I'm not trying to sell you anything" is a particularly popular version of this. What the sales person is really saying to the prospect is either:
I'm lying. I really do want to sell you something because that's my job and its how I make a living. But I think you are gullible enough to let your guard down and then I'll sell you something, or
I really stink at my job as a sales person, because I don't want to do the sole purpose of what I'm getting employed to do.
These aren't children we are talking to. In fact, my 3 year old can usually figure out when I'm being disingenuous, and he's started to employ these same tactics already.
"I think I need ice cream – I'm really hot".
"So the only reason you want ice cream is to help you cool you down?"
"Um, yes"
I appreciate the desire to not come across as a typical salesperson, and in fact I encourage that approach. But rather than be perceived as being disingenuous, try this approach instead.
Treat the sales process as, well, a process.
Rather than try to close a deal on the first call or email, use that interaction as a set up to future calls. Reach out and let them know that the purpose of your call or email is to let them know who you are and provide some information on your company. Then follow up with information that you believe would be relevant to your prospect and position you as an advisor. Share information on employee legislation or legal rulings that can impact their business, invite them to an informational webinar, send them tips on interviewing and hiring. Develop the relationship and a level of trust over multiple communications before you start in with the sales pitch. I know that will test your patience (and probably your sales manager's), but it is the most effective approach and gives you the greatest probability of a sale. And it sets the right tone for your relationship moving forward.
Want more proven methods to increase your staffing sales, download our complimentary whitepaper "Ten Ways to Kickstart Your Staffing Sales".