Recruiters who hold on to traditional sourcing strategies risk getting outplayed by competitors who reach out beyond their markets and databases.
Imagine you need to collect a gallon of water. You place a b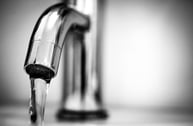 ucket under the faucet and turn it on full blast—but unfortunately, over time, your water pressure has decreased to a mere trickle.
Rather than wait for the bucket to fill, you decide to collect the water using smaller containers, so you can use the water more quickly—and then you decide to use a ladle to help get the water into your makeshift pipeline. Oh, and did I mention your ladle is full of holes? The task quickly becomes a lesson in futility—one that is inefficient, unsustainable, and destined to fail.
Of course, I'm not talking about collecting water, but rather describing how many staffing firms recruit.
...continue reading this article in Staffing Success magazine published by the American Staffing Association. I'm a contributor to the Recruiting Today series.