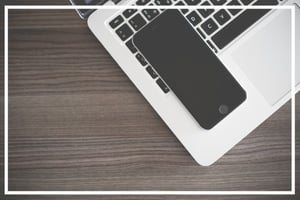 Let's face it – sales people (myself included) aren't usually the best at time management. First, I've been around staffing sales people (myself included) for a couple decades now, and have witnessed firsthand how we struggle in this critical area. Second, I regularly speak on the topic, and always ask for a show of hands who considers themselves good at time management. After unofficially polling hundreds of sales professionals, I would say about 1% actually consider themselves somewhat good at managing their time.
So for the other 99% of us, here are 4 simple and inexpensive tools for helping you manage your time, and ultimately increase your productivity.
1. Find prospect emails fast.
I ran across a great (and free) tool recently that helps you figure out anyone's email on LinkedIn. It is called Charlie (charlieapp.com) and is a Google Chrome plug-in that automatically creates a "Find Email" button on an invidual's LinkedIn profile. By clicking the button, Charlie uses their database, scours the internet, and has some fancy algorithm that gives you an educated guess on what their email is. And from both my experience and talking with others that use it, its usually pretty accurate.
2. Automate your scheduling.
Do you ever have trouble with juggling appointments, only to have the occasional double or triple-booking? I do, so I use a handy service called Timetrade (timetrade.com). Timetrade syncs up with your calendar and allows you to send links to your open calendar slots to anyone you are trying to schedule an appointment with. They pick the time that works for them, and it is scheduled on both of your calendars. There is both a free and paid version, and I find the $49 a year for the paid version well worth it.
3. Turn off your email alerts.
Every time your email system dings and pops up that you have a new email, you are distracted from the task at hand. Many of us get over 200 emails a day, and less than 10% of those emails are of any importance (only about 1 or 2% are truly urgent). By just turning off email alerts, you can potentially eliminate over 20 distractions an hour, of which 90% or more are unimportant.
4. Bring leads to you.
It's time-consuming to search for leads, and many times it is an important task that falls on the back burner. But there are a couple of ways that you can automate this task completely. One is Google Alerts, where you essentially create a Google search with keywords that would indicate a potential new lead (such as "opening new manufacturing Columbus"). You can then have those search results sent to you via email on a daily or even instant basis whenever something on the internet matches those keywords.
These are just some of the tools that can help you manage your time more effectively. What are some other tools you have used to be more productive in sales?
Want more proven methods to increase your staffing sales? Download our complimentary whitepaper 'Ten Ways to Kickstart Your Staffing Sales'.