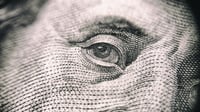 One of the most pressing topics being discussed in current recruiting circles is the big concern around the legislation barring employers (and yes, recruiters) from asking candidates about their salary history or benefits. From industry conference presentations to Facebook group discussions, this legislation has staffing and recruiting professionals highly concerned about the impact it will have on our ability to do our jobs. Should recruiters and managers be concerned about this legislation?
Not. At. All.
To all the recruiters out there, the real question – When qualifying a candidate for a job opportunity, do you need to know what that candidate is currently earning? When we propose the question of what a candidate is earning, what are we trying to accomplish? Who/what has dictated that this information holds value? Most of the time, what we are trying to achieve is alignment with our client's target salary for the position. Keep focusing on the initial question – do you need to know what the candidate is CURRENTLY EARNING?
I say No. Stay with me here.
The point is this: There is legislation being presented to ban the question in various states and cities around the country. What do we do? Consider the following . . .
You are asking an outdated question.
Simply put, asking for a candidates' current salary is part of an old school recruiting mindset. As recruiters, and even for employers, there is minimal reason why we NEED to know a candidates' current salary. As staffing professionals, we should be able to make informed determinations based on years of experience, industry, profession, skills, etc. Additionally, there are plenty of tools and sources available to us to help us get an idea of what a person should be making in their career.
Why do recruiters insist that we ask about current salary? There are plenty of differing views on why asking for a candidates' salary history is harmful. The general idea is that asking for a candidate's salary history is contributing to pay inequity. No matter the reason for the legislation, it is growing in popularity and as recruiters, we need to evolve.
What recruiters and employers should be interested in, are the motivations our candidates are considering when making a move into a new position. It's highly unlikely a candidate is going to consider leaving a secure job for a new position at the same (or less, for that matter) compensation than they are currently making. Money is a primary motivator when it comes to candidate interest and engagement in the recruiting process, so we shouldn't ignore it, but instead approach it differently.
Current Salary vs. Salary Expectations
As recruiters, part of our job is to qualify our candidates' interest in the positions we are recruiting for. With that statement in mind, is it more important to consider what they are currently earning, or what they want to earn in a new position? Working in the current candidate-driven market, we as recruiters should be focused on the latter. Focusing on what our candidates' salary expectations are, rather than their current salary, we are able to determine what target salary they are most likely to consider a new opportunity at.
The other great thing about asking a candidate about their salary expectations – we avoid the new legislation barring asking about current salary! While this legislation continues to gain popularity in cities and states around our country, it's beneficial that we consider changes to our policies that address it early, rather than retroactively.
Getting push back from end clients on this idea? Like many other aspects of our industry, it's important that we, as recruiting professionals, are changing and evolving with the times to stay relevant. Informing our clients on these changes is often a great step in becoming viewed as a partner rather than just another source of resumes.
At the time of this writing, here are the current locations where the law will be going into effect:
New York City (as of October 31, 2017)
Philadelphia (as of May 23, 2017, pending legislation challenging the law)
Oregon (January 2019)
Puerto Rico (March 2018)
Massachusetts (July 1, 2018)
Delaware (as of December 14, 2017)
California (as of January 1, 2018)
San Francisco (July 1, 2018)
Pittsburgh, PA (Only Public Employers, specifically city employees)
New Orleans, LA (Only Public Employers, specifically for the city of New Orleans)
Take note, there are over 20 states that have proposed legislation prohibiting salary history questions as well. Be prepared, fellow recruiters!
Looking for a way to help your new hires adjust to the social and performance aspects of their new jobs quickly and smoothly? Then download our free onboarding tool, the Orientation Schedule for Staffing Professionals.